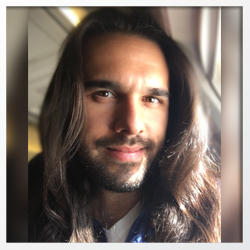 Zlatko Kanda is internationally recognized by sharing love, knowledge, wisdom and teachings which are focused on empowering and raising the awareness and consciousness of humanity. As an originator of the Metatronic Teachings® workshop and creator of loving Soul Mandalas, Zlatko has inspired many humans world-wide to find their inner Soul freedom and self-love.
This unique form of energy is increasingly being appreciated and recognized. He was invited by several radio stations around earth and he also made his appearance on Dutch and Romanian TV to share his knowledge. His vision is to share the law of unconditional love, sacred geometry, a new way of thinking and to inspire and encourage mankind to create a life of love, peace and happiness.
Zlatko's sessions and workshops are available internationally.